Cat's Rambos take Game 1 from the Morpheus
Morpheus leader Eddie Guarantees Game 2 Victory
Domeball's 2009-2010 Season's game 3 was a close well-pitched 2:15 Game, featuring outstanding pitching and a big hitting night for the 2008-9 Splendid Splinter himself.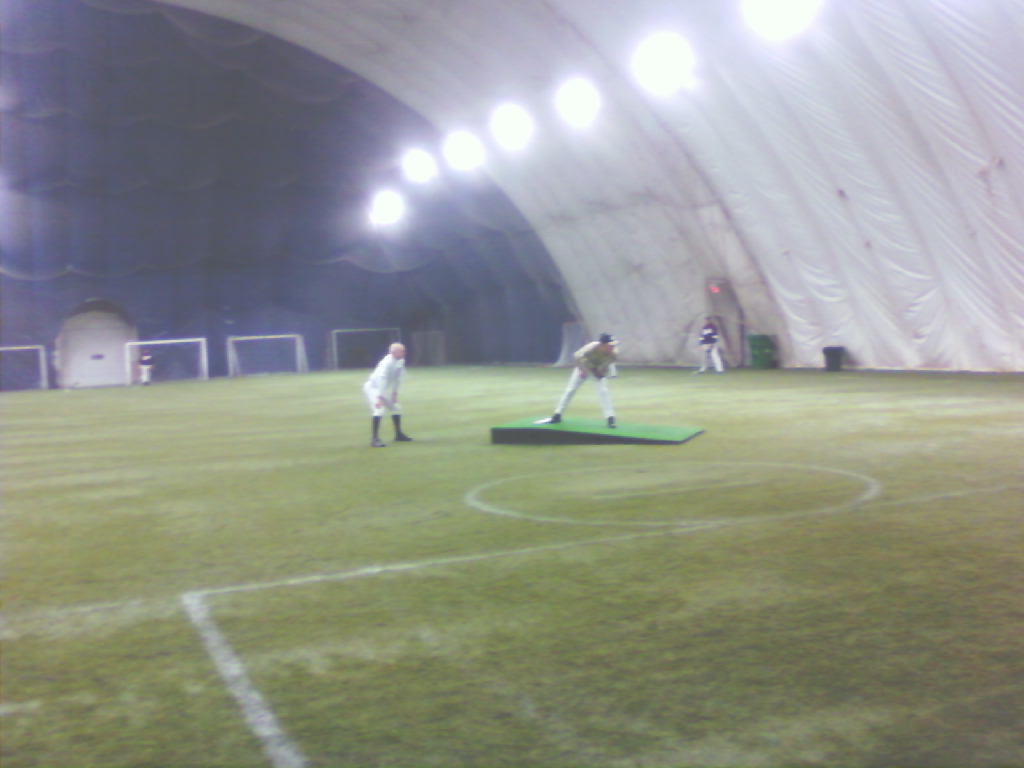 The Homestanding Cats sent the Big Banger himself to the platform. Chap walked the fleet Magma, but induced Xman to hit into an FC and K's the tough Ecc. Morpheus Eddie then grounded out Termie to kennyPop .That is 4 tough batters, and no damage done.
Catnip had the platform for the Morpheus 9 and was greeted by an Aberod single. After Termie grounded out to Noodles in right , moving Aberod to 2nd, Gspot flew out to Fog in left. But with 2 outs, Supe knocked Aberod in with a clutch 2-out single, and a 1-0 lead. Ecc gunned down Supe trying to steal, and the inning was over.
Rambos 1, Morpheus 0
Catnip Shuts down Rambos..but cat out of the bag...
Eddie gave the ball to Catnip for the first 6 innings in an unusual move, for the Dome, and he responded with 6 well crafted innings of pitching. The Cats wouldn't score again until the 6th, when Supe laced another 2-out single to left center. The problem for the Morpheus 9 was doing anything with the Rambo's pitching staff of Chap, Supe, Mancake and Buck. The quartet yielded a measly 3 singles thru 6. Of course that spelled trouble for the Morpheus' since Cat was handing the ball to terminator, THE Terminator for the last 3 innings.
Shutout Averted....barely
The Rambos tacked on two runs in the bottom of the 8th, stretching the lead to 4-0, with the Eddies Morpheus 9 down to their last 3 outs. With 2 out, Mike Chap barely beat out a roller, and promptly stole 2nd. Noodles, down to his last strike, lofted a liner to right, down near the line, scoring Mike Chap and the Eddies were on the board. termie buckled down and k'd the tough magma, and the game was over. A well-played, crisp game.
Rambos 4, Morpheus 1
See You next week.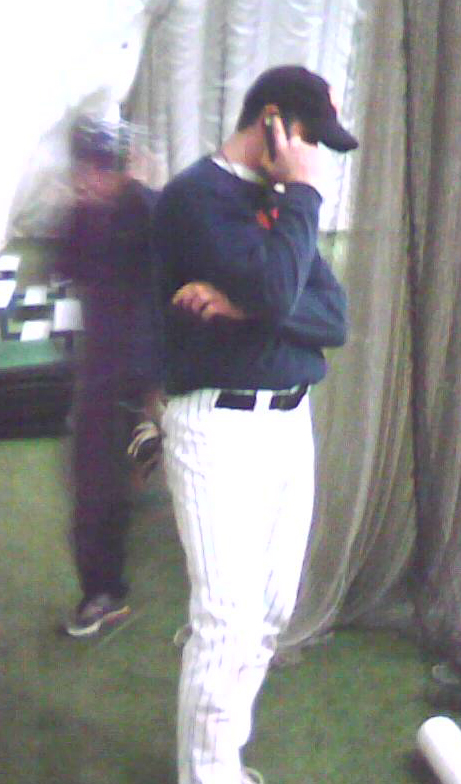 Game 2...Morpheus Overcomes Early Deficit
"Never give up,..Never give up"..., That's what morpheus leader Eddie said to his teammates after Murph K's Cat for the last out of the Morpheus 9-5 come-from-behind victory Monday night at the Dome December 14, 2009. Eddie managed his rookie starting pitcher Robin "3Tee" Whitcomb marvelously, while navigating his way thru some Stormy early inning waters. Eddie's 4 hits didn't hurt the cause and Murph first '09 Dome game was a beauty, with a 4-4 and 2 clean innings from the platform.
Morpheus 9, Rambos 5
Next week's rubber match should be a great game.
Game 3... Icehouse Returneth...
Morpheus Crushes Rambos in Decisive Game 3 Slaughter
Fortified with a starting Bullet and taking advantage of a disoriented Rambo defense, the Morpheus 9 smoked, consumed and regurgitated the hapless Rambos 16-7, in a game that didn't seem even that close. The series started so promisingly for the Rambos with a near shutout of the Morpheus in game 1, but from the 4th inning of Game 2 on, the Morpheus owned the Rambos, outscoring them 20-7. BeDe, Mayhem and Xman led the offence for the Morpheus, Catnip continued his sharp hurling.
Morpheus 16, Rambos 7