Pittsfield Elms 13 , Whately Pioneers 2
Mt Greylock Massacre
We have been working on getting a game with the Elms for more than a year.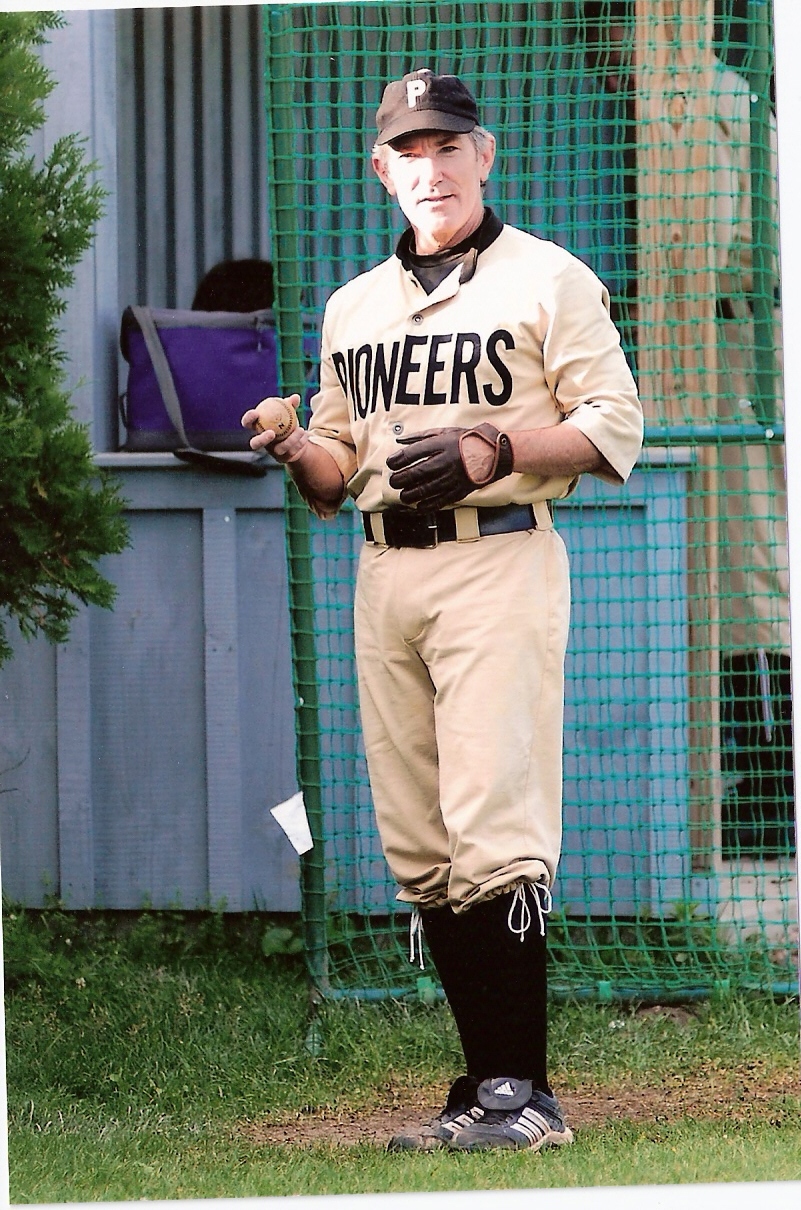 The Elms are the offspring of the original Hillies, just like we, The Whately Pioneers are. They were born in 2005, the year after the now famous Wahconah Park game in 2004 featuring the Hartford Senators vs the Pittsfield Hillies.
We were originally going to play in the venerated Wahconah Park, but "Duquette" Stadiun, as it is now called by the locals, was being used by the Duke's minor league club all summer and it's hard to impossible to get a date there. The Park in Adans, Renfrew Field, is itself pretty, and situated at the foot of Mt greylock. The weather is iffy, with occasional light rain showere. We are ready, not at full strength, but ready to go.

OK, Let's Roll
The dugouts are nice, but a little cramped. There is room for the green box and all our gear, and dry. Tonight we have an announcer, who will be announcing, "Now batting, Termie" , "Now batting, Spider... " I didn't think that more information about who we are might be useful, anyway...Somebody did a marvelously off key rendition of the National Anthem, the players were introduced, and away we went..
The Young and the ...Fast
The Elms are good players. Young and fast. A single, in Vintage play, can become a run, in a heartbeat. And in the 3rd inning, with the score tied 1-1, the Elms put 4 runs up in the blink of an eye. They would never look back, and chase the Pioneers 13-2. This was the first game of the year that we weren't competitive. There were plenty of Cranks on hand, and I would have loved to give them a better show. Maybe next time in Wahconah.

Box Score