Arks Relentless in Victory
A Noodles leadoff single in the first was followed by 2 hours of hell for the backpedaling Schooners. A late rally fell short as the Arks evened the series 1-1, and getting revenge for last weeks shocking last inning loss.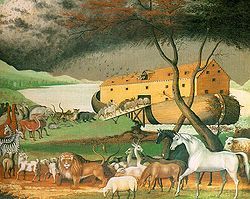 This weeks game should be a beauty.
Arks
AB
R
H
RBI
BB/HBP
HR
Noodles
4
2
3
2
Dr Detroit
4
1
1
0
Maddog
4
1
2
1
Pete Miller
3
3
2
1
1
Matt Miller
3
3
2
1
1
8/13/2009
Catnip
3
0
0
0
Chap
3
2
2
2
Aberod
2
2
1
2
1
Jesserod
3
1
3
6
Eddie
3
1
1
0
Newt
2
2
2
1
1
Trooth
3
0
1
0
Andy
3
1
2
1
40
19
22
17
4
0
Team
1
2
3
4
5
6
7
8
9
Score
Schooners
1
0
3
0
1
6
1
x
x
12
Schooners
AB
R
H
RBI
BB/HBP
HR
Arks
6
1
3
3
5
0
x
x
x
18
Nails
4
1
1
0
Supe
4
3
3
2
Cat
4
0
2
1
Bart
4
0
0
0
Buck
3
1
3
2
Core
3
1
0
0
MM
2
1
0
1
1
Q
2
1
0
1
1
Gbomb
3
1
1
0
Kap
3
0
1
2
Seed
2
2
2
2
1
PeteA
1
1
0
0
2
Jsoul
2
0
1
37
12
14
11
5
0
Schooners
IP
H
R
"E"R
BB/HBP
SO
Pete
1
7
6
6
0
0
Cat
1
2
1
1
1
0
Buck
2
7
6
6
1
2
Gbomb
1
5
5
5
2
0
Supe
1
2
0
0
0
1
Arks
IP
H
R
ER
BB/HBP
SO
Catnip
1
2
1
1
0
1
Maddog
1
1
0
0
0
2
Noodles
2
2
3
3
2
1
Newt
1
2
1
1
1
0
Eddie
1
1
0
0
0
1