Pilots-Diamond Dogs...Face off to a Draw 3-3
"'Dese yutes STILL! look pretty good ", says umpire Joe Pesci
TNB 2005 signs off with Grand Style (We head to Saturday for the Fall)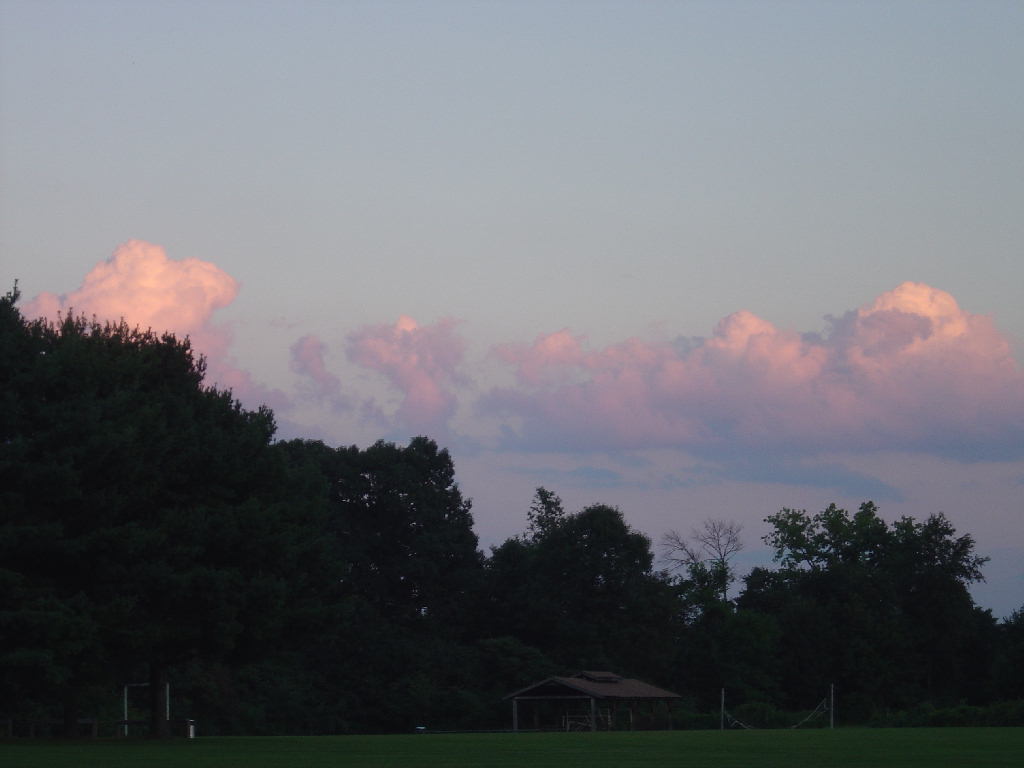 Non-Stop Baseball party heads into the Fall weather
September 1st , 2005 Herlihy Field, Whatley, Mass.
This is the annual TNB equinox game, the last Thursday night game till 2006, as the TNB schedule for the rest of September and October move to Saturdays at 3:30.
At 6:01 Diamond Dog Danny threw the nights first pitch for strike 1, and our last Thursday had begun. Pilot-Dog II had about an hour and a half of daylight and the Pilots wasted no time, cashing in 2 runs with a tidy little 2-out rally. A Nighter single and an Alan BB, followed by 2 SB and a Kenny clutch single and it was 2-0 Pilots after a half.
In the bottom, Nifty Ned Nadeau greeted the Pilot hurler Super Moca-Coca SkiZzelMaFaziZzle HasMo'FlyUmusTBuY 'J' with a 3 Bagger, and Fluffy worked a BB . DD Danny plated Ned with a ribbi single and 'J' stood for 'J'am!
But Supe was cool as the back-side of a baby's behind...or ...I mean, smooth as a cucumber, or is it the other side of the pillow??!, ..Whatever, 1st and second, 1 in 0 out. Fred Lewellen then skies one to short center, both runners creeping up the baseline, ready to retreat to thier bases. But the ball was dropped by the center fielder, who then forced Danny at 2nd. This might be wrong, but i'm trying.
I am sure that Aa popped to second and Joe N(eye)gro grounded out 6-4 forcing Fred at 2nd. 1 run, 2-1 Pilots after 1.
The second inning was a quick one with Supe walking in the Pilot top 2nd and coming around on an Ichiro HR. The Dogs went in order. Actually Duse did single leading off but was irradicated by Alan trying to steal.
Danny took the Pilots down quickly in the top 3rd (Jeff Lawrence was drilled and stranded), but the Dogs howled in the 3rd, tying the score. Three shots in the gaps by Nifty Ned Nadeau, Fred Lewellen and Aa led to 2 quick runs. Knotted after 3.
With daylight draining away, the 4th and 5th went quickly with Duse, Kenny and Nighter pitching efficiently.
But Now it Gets Interesting
We really want an ending to this game, but it's getting dark. So the Pilot 6th starts with a Jonny Dennet BB. Jeff Law sacs him to second, the throw going to first...but Hammer drops the ball!!! Hammer NEVER drops one, but he did. So with 1st and 2nd and no outs, up strided Nighter in the darkening twilight. Nightman forces Jeff at second, Johnny going to 3rd. Alan follows with a clutch 'Dagger to the Heart' single scoring Jonny, and sending Nighter to 3rd. Ouch, 4-3 Pilots.
A Clever Plan
Duse, yellow baseball in hand, hurls it plateward towards Kenny and Aa. Kenny chops it back to duse, with Nighter going on contact. This reported was playing 3rd at the time, so I had a pretty good look at what happened next.
Duse looked at the oncoming Nightman and ran toward him. Nighter stopped. With Duse rushing toward Nighter, holding a glowing yellow object in his right hand that looked like some dangerous isotope, Night ran sideways back toward 3rd. He didn't want to commit to heading back, because Duse would have simple threw the ball to me and he was out. Nightman was formulating a plan, compiling Nightman code in the Nightman processor!
Nighter headed ass-over-teakettle back toward 3rd, then he went down in a heap. The plan wasn't all that bad. Really! Nighter tried to deke Duse into throwing the ball at the exact instant that he went down. Duse would then go hurling over him, and I would have the ball...And then , I guess, I would somehow let the crafty Nightman elude me.
Just one problem.
Duse didn't exactly go hurtling 'OVER' Nighter.
Dude...You hurt my Head!!
Duse ran full speed into the prone Nightnan, rapping him so hard on the side of the head with his knee, that I thought both guys would be seriously hurt. POW!!#@!!
Silence...
Then, "jeezus Dude ..you hurt my head".
Eventually Nighter got up and Zig-Zagged back to the bench. Duse recovered enough to strike the next hitter out. But, the game would have to end there...TIED, because the top of the sixth wouldn't count . We burnt precious minutes recovering from the collision, so no bottom of the 6th would happen.
Both Bullet Bob and Nails are EMT's. And between them arranged for an ambulance to come and bring Nighter to the Hospital. He had signs of concussion, and that is no laughting matter. As much as we kid and have some fun with him, we all love the 'Nightman' and were worried about him. Nighter refused the ride to the Hospital from the Whately Fire Dept, but did go the Baystate Medical Center at Mrs Nightman's insistance.
But, I think the Pilots and Diamond Dogs played to a draw anyway.
See you Saturday!
Random Thoughts:
September Baseball is the Best