Diamond Dogs Shoot Down pilots in Game 1
Pilots early lead evaporates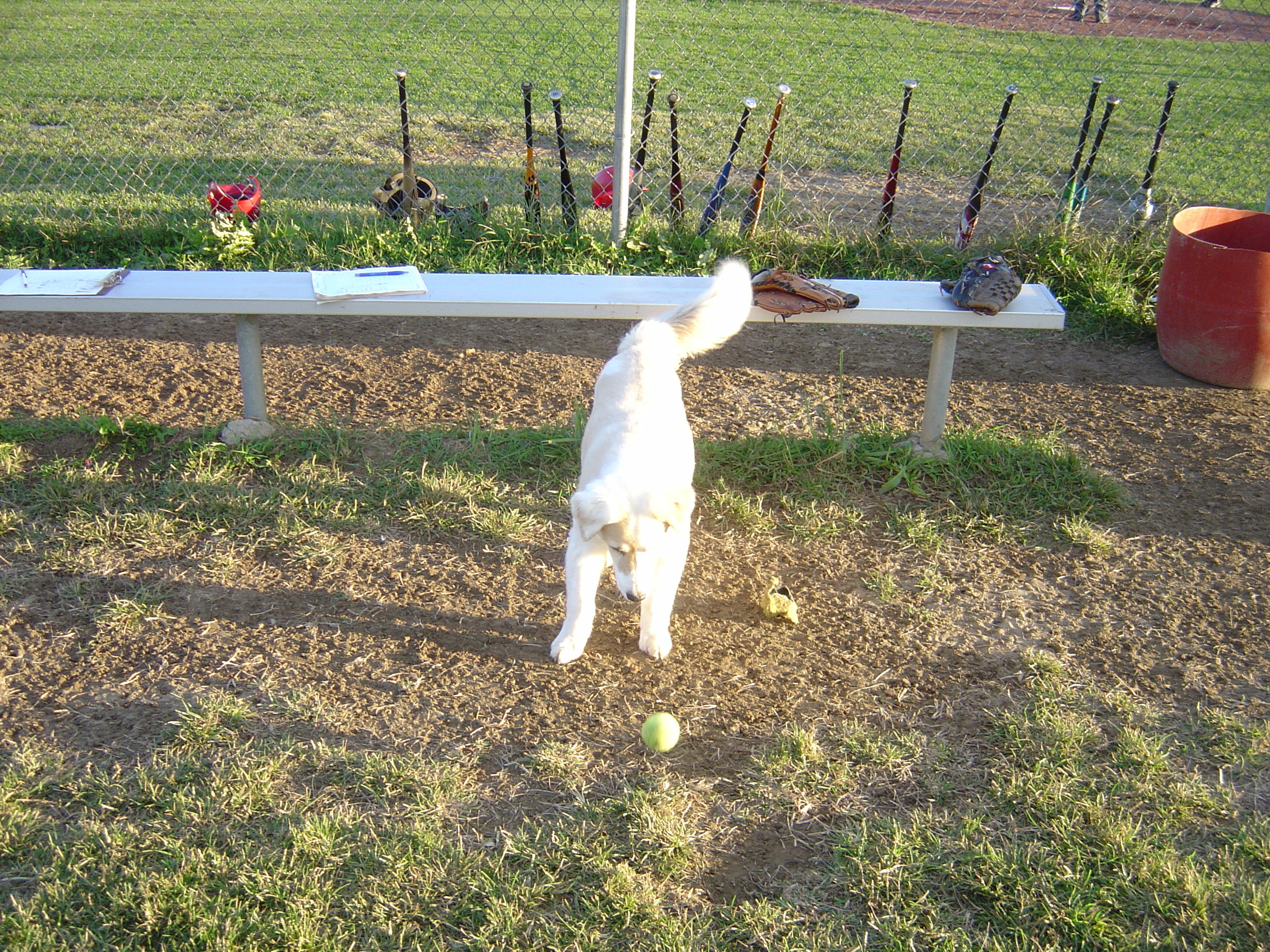 Pics and Recaps Below
August 25 , 2005 Herlihy Field, Whatley, Mass.
Diamond Dogs 10, Pilots 7
by Grantland Thrice
One of the last two Thursday Night Games of 2005 featured the opener of Duse's 'Diamond Dogs' vs Kenny's 'Pilots'.
The Game started RIGHT on time, because we are fighting for playing time in late August. With the knapper behind the plate, the 'DDogs' MJC dug in against 'Pilot' ACE, Nightman. Jay grounded out to 3rd, and the game was afoot. Nightman worked out of a mini Jam as Fred Lewellen and Danny W touched him for singles, but were stranded.
The Pilots got right to work with a walk to Steve Chapman and a Mas single. After a SuperJ fly out to left, Wally ripped one of his 3 hits for a ribbi and the Pilots draw first blood. Danny settled down and induced a popup to first abs a groundout to short. No further damage, and a 1-0 Pilot lead after 1.

The Pilots took advantage of Dog Boo-Boos in the 2nd and 3rd to run their lead to 5-Zip. With 2 out in the 2nd. Mas stroked a clutch double for 2 ribbi's. This hurt, because the base runners were gifts from the Dogs (2 BB and an error).. Nightman and Jonny Kunhart knocked in runs in the 3rd that were also presents. With 0 out and a man on 1st, Brian Lehr and Johnny Dennet were drilled, giving the Pilots a nice bases loaded, 0 out situation. So, into the Fateful 4th we head, The Pilots 6 outs away from Victory, with darkness rolling in.

Kenny and Nightman had an effective 3 innings of work with Kenny shutting the Dogs down in the first two. Nighter breezed thru the 4th, but in the 5th had an inning eerily similar to the 3rd inning Danny had last week. BB, 1B, 1B, FC, HBP, 1B, 1B, BB, 1B, and before Sir Dark One could say "How about hitting the F***ING Ball at somebody!!" , the score was 5-5 and NEW BALL GAME. The 5th wasn't much easier either. With Supe taking over for the 5th and with 2 out and 1 on, the sequence went, 1B, 1B, 1B, E, 1B, 1B, 1B and the Fat Lady was warming up with the score 10-5 heading into the bottom of the last inning.
Nightman and Stevie Chap singled in the bottom, with Stevie driving the Nightman home, but that was how the game ended, with a 10-6 Diamond Dog Victory.

But it was a beautiful night for Ball and Lloyd from Kingston enjoyed watching the Game. Lloyd is a Cricker Player.
But, pictures tell the game story best and there are some cool pictures to check out!
See you next week!