Cool Jerks catch Shotguns in 9th
Clutch Garapolo Ribbi drives Harchik home in 9th
After 2! 9 inning ties, Game 3 to Determine Series Outcome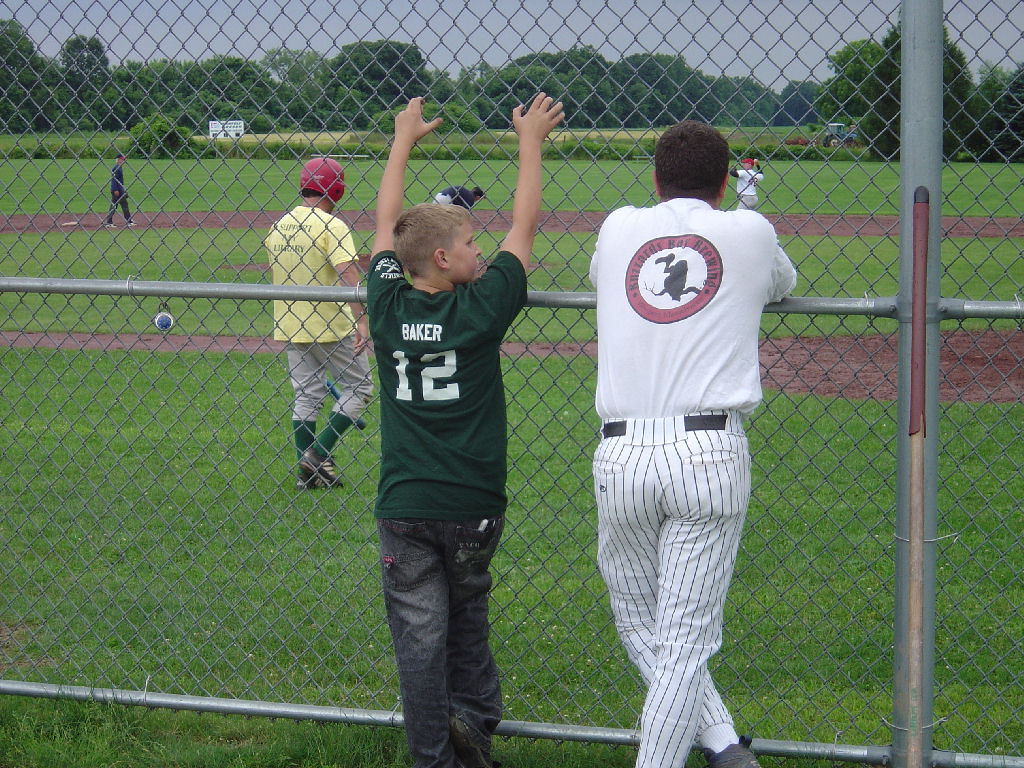 Pics and Recaps Below
July 7 , 2005 Herlihy Field, Whatley, Mass.
cool jerks 4, shotguns 4
by Grantland Thrice
The Cool Jerk-Shotgun Series continued with it's surprising twist and turns this week with another double dip surprise. A 9 inning game (surprise!) and a tie (surprise!). This time it was the Cool Jerks who crashed the Shotguns Victory party with a clutch 2-out Bingo by Dave Garapolom driving in the always clutch Al Harchik.
The first 5 innings were very quiet and quick, as Supe, Dan Al and Pres (C'Jerks) and Kenny and Duke (S'Guns) pitched effectively. The highlight was a 4th inning "Nightman Baserunning Adventure" which featured a 3-2-5-2-6 putout. Aa also had a first inning BOMB for the Shotguns.
The Shotguns had the evenings first real rally in the 6th.
Billy and Brit opened the frame up with 2 singles. After a FC and a stolen base, Todd smoked a Pres offering into LC for 2 Ribbies and a 4-1 lead.
But, the Shotguns hung in there and plated runs in the 7th, 8th, and 9th, all with 2 outs, tying the game and stretching the series to a 3rd game.
Supe came back to pitch the last 3 innings, 5 innings of work in the game, holding the CJ's hitless.
But, pictures tell the game story best and there are some cool pictures to check out!
See you next week!