Coronas take opening Series, Win Game 2 11-9
Go for Sweep Thursday
Coronas SHOCK Juans with Cutoff Play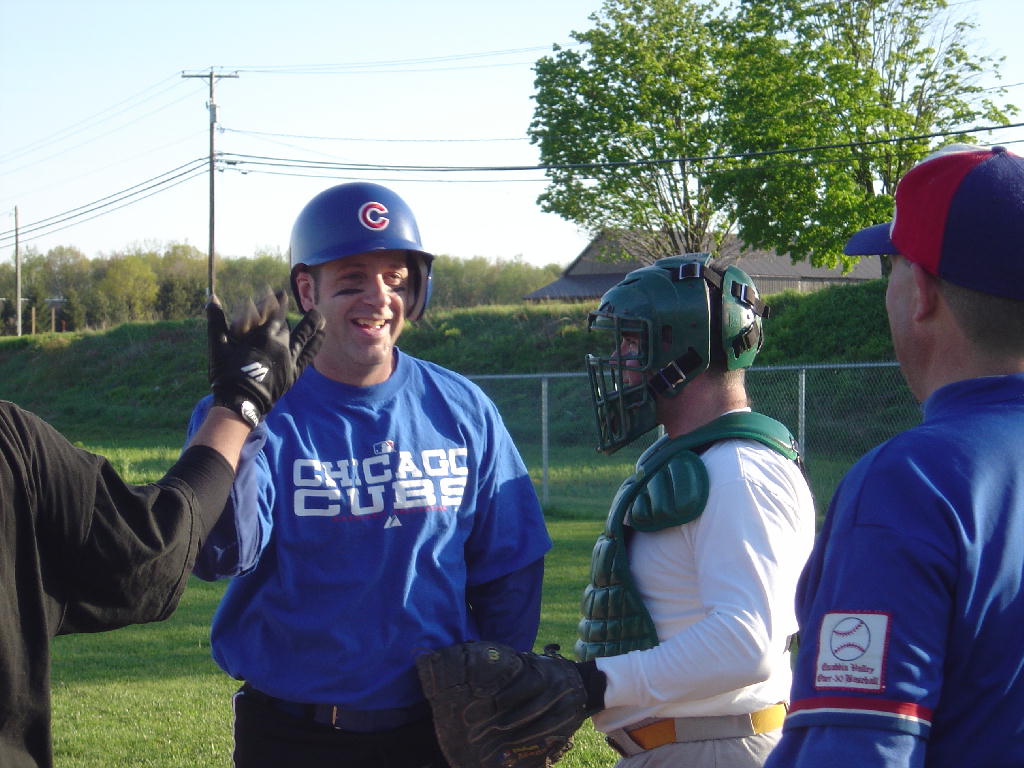 Ancient Tactic Rocks Juans
May 12 , 2005 Herlihy Field, Whatley, Mass.
The Corona crew took game 2 of the first TNB Series, and will go for the sweep against the Ponce de Leon Juans on May 19th. The crew did it without their leader Max, who had a pitching assignment at Shea Stadium (really!).
SuperJ and Kenny Sloat esq drew the starting assignments, and the crew wasted no time tormenting Supe. Al reached on an error, followed by John Dennet, Aa, Kenny and Nails base hits. Before the fans were settled in their seats, it was 3-zip crew.
But Crew mirth was short lived! The Juans first two batters reached on miscues and Supe launched one of his patented Moon Shots into the Beer Inning area behind the Pavillion. This would typify the see-saw action of the first 5 innings, as the teams switched leads.
As the temperature dropped, there were some feisty moments. With Pres on the mound in the darkening 6th, he broke off a pretty good hook to a Corona batter. Pesci said to Supe, "Dese yutes don't stand a chance against dat pitch." Supe said, "Funny, I was just thinking the same thing". Then Pesci said (taking off his mask), "What, am I funny to you?" Funny how! Like a Friggin' Clown? I amuse you!? I make you laugh?! I am here to Friggin' amuse you!?"
SuperJ was saved by Nightman complaining about the strike zone, diverting Pesci's attention enough to resume the game. But now Nightman was in the Pesci doghouse.
With an insurance run in the top of the 6th, The Crew took an 11-9 lead into the Juan half of the last inning. A walk and a SuperJ double had the tying runs in scoring position with one out. But the Darkness made Nightman too strong. A great play by Mike Martindell in short left on Hammer's liner, and a fly to right ended the game.
The Corona Crew Will go for the sweep and a possible berth in the TNB Cup.
The Juans Vow to NOT let that happen.
Game Post Script:
As Nightman drove from the parking lot, he was followed by 3 black Cadillac Sevilles. We haven't heard from Nightman this week, and if anybody has, please contact TNB.
See you Thursday!
Random Thoughts: