Whately Pioneers 11, Chicoppee Skipmucks 4
Gentlemens Cup Series, Game 1
We are alternating between cool cool Spring and Hot HOT Spring so far in the 2009 Season.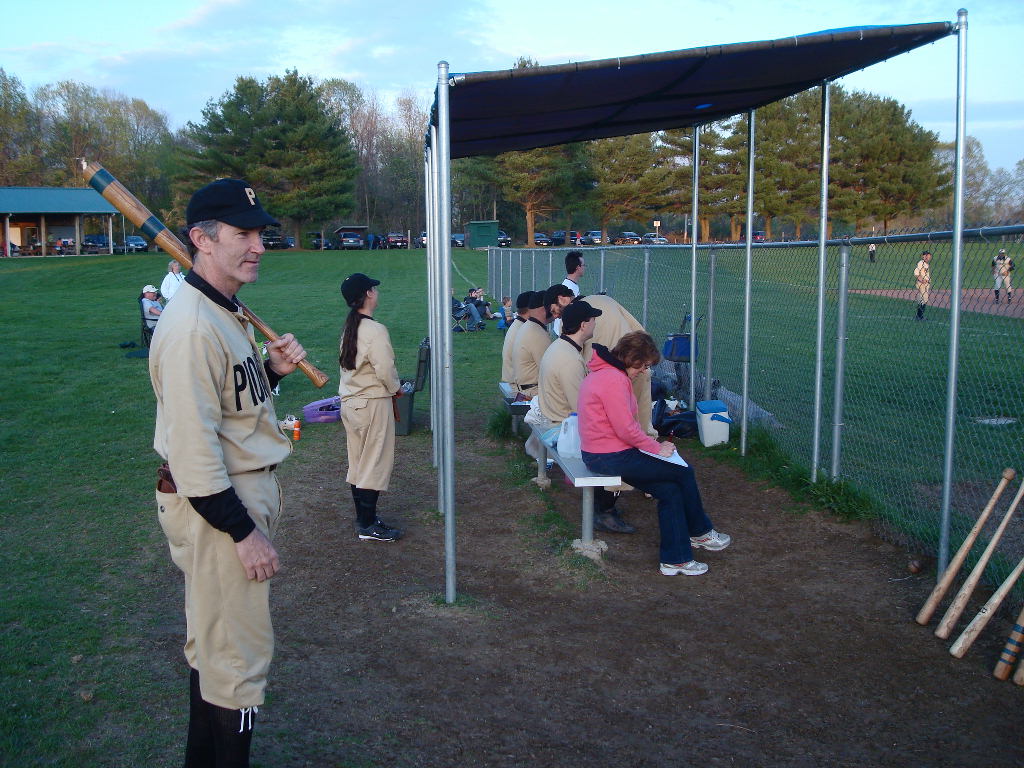 Let the record show that Buck won the coin toss and chose to be the Home team.
The first game of the Gentlemen's Cup Series begins with Frenchis of the Skipmucks reaching on a muff. After Money being erased Albie to hammer, Nemisis Old School singled. Thunder K's but reached, loading the sacks. Terminator pitched out of the bases loaded situation by fanning Stones and retiring Beer frame in a 1-3. Danger averted.
Pioneers Break out
The Pioneer 1st began with a long cloud buster into the center garden from the bat of "Mike" which Old School gathers in nicely. Connie reaches on a short stop muff and is plated, along with Spider on ensuing safeties by Pops, Spider and Murph. After 1, Pioneers 2, Skipmucks 0