Whately Pioneers Vintage Base Ball Club
Clint 'Dentist' Wells
Clint "The Dentist" Wells, originally Dentello Zompeti, was an Italian imigrant from Sicily, changing his name to fit in with the heavily Irish area of the Five points in lowe
r Manhattan. After his parents were killed in a fire, he was taken in by the notorious Bill the Butcher. Just a 6 year old lad, he was used for running of messages from gang to gang.
Always threatened by violence, speed and cunning was of utmost importance.
As he got older, Clint was given more responsibilities and moved his way up to be the right hand man of Bill the Butcher. Clint earned respect from all around him and was known to be fair to all.
Knowing that Clint would never be the ruthless killer that the Butcher himself was, he was given the chance to get out of the life of the Five Points. Clint used this opportunity to pursue something that he had long played but only in the streets, base ball.
The boy becomes The Dentist
Unequaled in the area, he hoped to translate that into organized ball. Using the influence of his past partnerships, he was given a private audition for the Holyoke Millers. In need at every position, they gave Wells a contract for the 1885 season. He lead the team in batting in all categories but HR. He made an immediate impact pitching in 75 games, winning 40 of the teams total of 60. Wells lead the league and still holds the records for hits batsmen in a season (285), game (13), inning (7), and day (23). One would think that to be the reason for his nickname of The Dentist but in fact it was when he hit the same batter a 4th time in a game. The final time resulted in knocking out a tooth that was scheduled for removal that evening.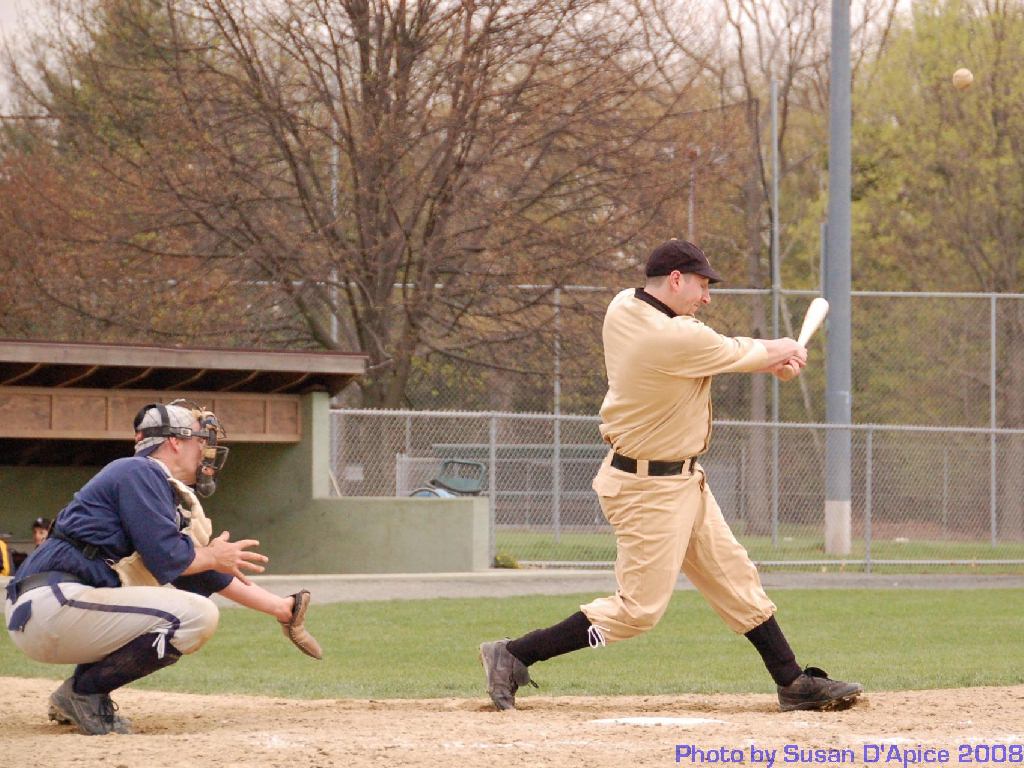 Players from the opposing team were known to get sick or have an injury the day that The Dentist pitched to avoid facing him. Bench clearing brawls were prevalent in most his games. Looking to get rid of the bad publicity as well as the threat of being kicked out of the league entirely, the Holyoke Millers traded Wells at a great loss, trading him for just 6 base balls to the Whately Pioneers. Ironically, one of those base balls was used to plunk him in an exhibition game in 1886.

Captain Buck Fluff, known for taking in lost causes, felt he could turn this young man's future around. He paired him up with Spider Sadowski. Upset with no longer being allowed to pitch Wells lashed out. Breaking curfue regularly, taking Spider with him. Both players suffered on the field having the worst first halves of their careers.
The Dentist then met a fine young lady, 6 years his senior, that changed his whole outlook on life. He is now enjoying a fine career, life, and family (a growing family with 16 little Dental assistants) living in Holyoke. He has cut ties with the only life he knew growing up. However, every time he is put in the hurler's box, the striker better watch out…because The Dentist is IN…